The DFG funded research project SUSI "Sustainable infrastructure for the improved usability and archivability of research software on the example of the porous-media-simulator DuMuX" will end in September 2022. Over the last three years, the project leader Bernd Flemisch and his research group have been working on the further development of DuMuX, which is one of the most important tools for modeling flow and transport processes in porous media.
After this successful collaboration, the team organises a final workshop "Make your computational engineering paper reproducible". Participants are expected to bring a paper that presents computational results, including code, input and result data with the goal of making that paper reproducible.
Date: 28 to 30 September 2022
Location: Hotel "Schwanen", Schwanenstraße 1, 73257 Köngen
All members of the project and all friends are kindly invited to attend the workshop.
Links
Contact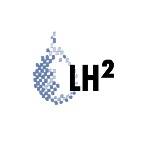 Lehrstuhl für Hydromechanik und Hydrosystem-modellierung