Description
Germany's National Research Data Infrastructure (NFDI) will enable the sustainable and systematic storage, exploitation and utilisation of research data by establishing throughout all scientific disciplines a research data management that follows the FAIR principles. The consortium NFDI4Ing develops the NFDI for the engineering sciences with the declared goal that scientists of all disciplines are able to retrace or reproduce all steps of engineering research processes.
Inside NFDI4Ing, special attention is paid to software as a particular kind of research data by means of the Task Area Betty "Engineering Research Software". The key objectives are that every engineer:
can be equipped with the tools and knowledge that are necessary and useful to develop validated quality-assured engineering research software.
is able to guarantee the reproducibility or at least the transparency of his computational results and to provide his peers with usable solutions for the actual reproduction.
can easily equip his own engineering research software and validation data with standardised metadata and find such software and data of others for his research.
To reach these objectives, five measures are defined:
B-1 "Integrated toolchain for validated engineering research software"
B-2 "Best practice guides and recommendations"
B-3 "Containerisation and generation of web frontends"
B-4 "Standardisation and automated extraction of research software metadata"
B-5 "Catalogue of engineering research software and validation data"
Contact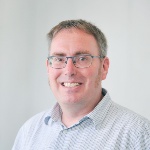 Bernd Flemisch
apl. Prof. Dr. rer. nat.
Professor for "Simulation Technology"