With the campaign "DFG2020 – Because Research Matters" the German Research Foundation wants to convey its conviction for free and knowledge-based research to society.
Cynthia MIchalkowski followed the invitation of the DFG and submitted a statement for the subject "Together #fortheKnowledge".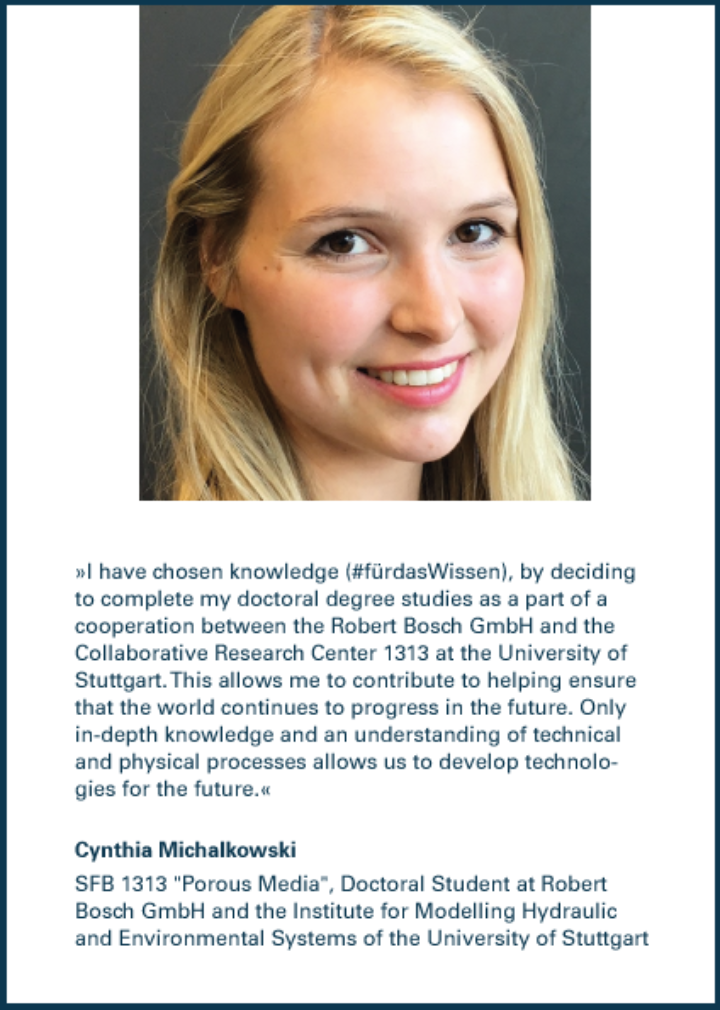 Webpage of the DFG for the Compaign "Because Research Matters"