Description
This project started in the second funding period of SFB 1313. In the first funding period, software and data management was the concern of the Task Force: Software and Data Management. With the establishment of the Information Infrastructure Project the tools and services will be improved to further facilitate the data management and software engineering efforts in SFB 1313.
Contact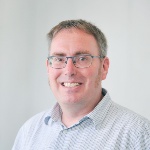 Bernd Flemisch
apl. Prof. Dr. rer. nat.
Professor for "Simulation Technology"